Face to face class room @ Chennai | Madurai | Coimbatore | Puducherry
Target NEET-PG & INI – CET Exams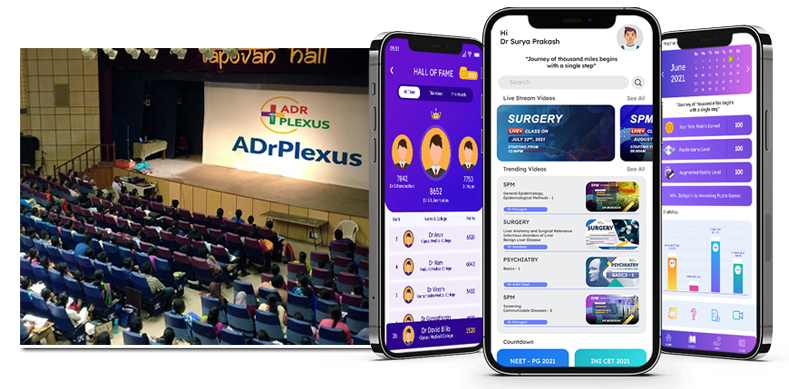 Batches Starting from
2024 –  MAY | JUNE | JULY
Disciplined Colloborative Success
PRICING
85000 *
CLASSROOM DURATION
7 MONTHS
APP VALIDITY
7th MARCH 2024
* INCLUSIVE OF GST
* For Early Bird Discounts and Group Offer Call 8220-345678
Self Motivated Collaborative Success
PRICING
40000 *
ONLINE CLASS DURATION
7 MONTHS
APP VALIDITY
7th MARCH 2024
* INCLUSIVE OF GST
* For Early Bird Discounts and Group Offer Call 8220-345678
Convenience and Flexibility
PRICING
35000 *
700 HOURS OF Recorded Video
Get 26 Workbooks
APP VALIDITY
7th MARCH 2024
* INCLUSIVE OF GST
* For Early Bird Discounts and Group Offer Call 8220-345678
Chennai
March, April, May, June, July & Aug 2024
Coimbatore
June , July 2024
Integrated Class room Teaching


In-Class Leaderboard Assessment

NMC-CBME based integrated teaching

Follow up through regular review meetings



Regular and systematic Assessments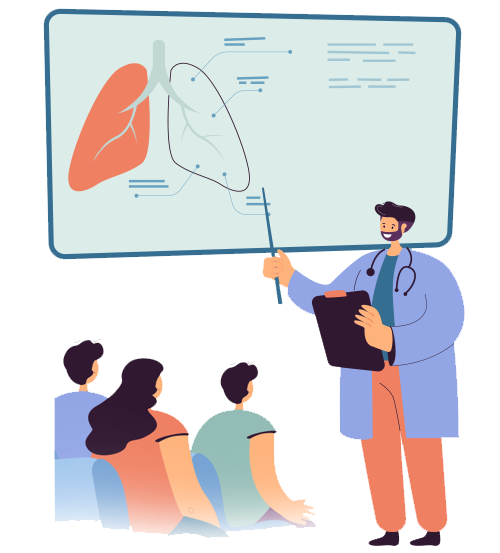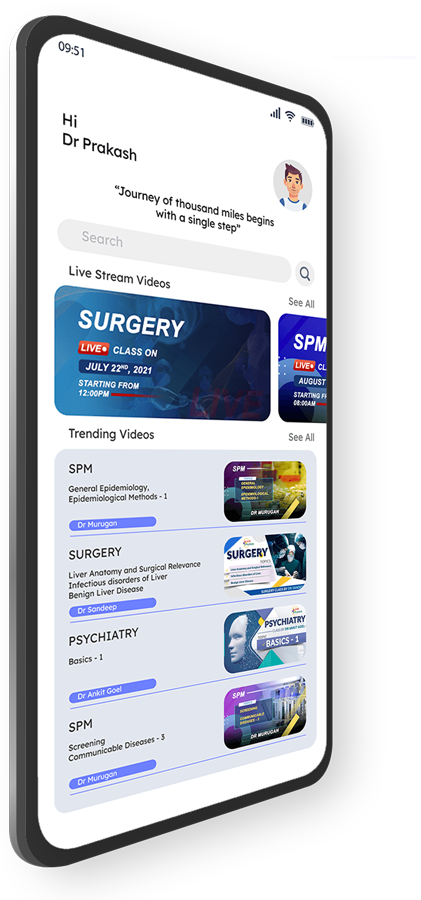 Recorded videos of interactive classes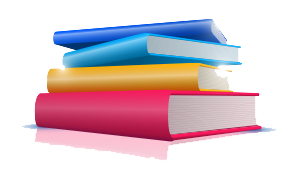 WORKBOOK BASED TEACHING
First in the Country
Facilitates Quick Revision
Enhances Visual Memory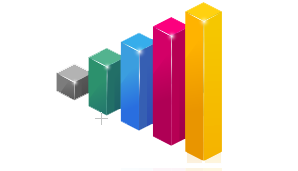 LEADERBOARD ASSESSMENT
Real-Time competition
Helps in Time Management
Improved Approach towards questions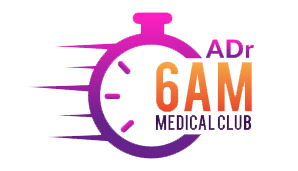 6AM SESSIONS
High yield topics discussion
Helps in improving focus
HIGH YIELDING QUESTION BANK
10,000 High yield questions
Crystal Clear Explanations
Clinical pattern questions

COMPREHENSIVE INTEGRATED CLINICAL LECTURES
Horizontal and Vertical Integration based
on Harden's Integration Ladder
Holistic Approach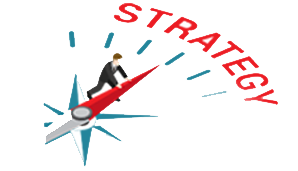 STRATEGIC SCHEDULING
Appropriate spacing between subjects
Proper Microplanning
Adequate time for revision
MEDICINE : 21 DAYS
MAXIMUM CLASSES = EASY REVISION
| SUBJECT | NO OF CLASSES | MODE |
| --- | --- | --- |
| ANATOMY | 4 | WORKBOOK BASED |
| PHYSIOLOGY | 4 | WORKBOOK BASED |
| BIOCHEMISTRY | 3 | WORKBOOK BASED |
| PATHOLOGY | 5 | WORKBOOK BASED |
| PHARMACOLOGY | 5 | |
| MICROBIOLOGY | 4 | WORKBOOK BASED |
| FORENSIC MEDICINE | 2 | WORKBOOK BASED |
| OPHTHALMOLOGY | 3 | WORKBOOK BASED |
| SPM | 4 | WORKBOOK BASED |
| ENT | 3 | WORKBOOK BASED |
| MEDICINE | | |
| 1. NEPHRO & METAB | 3 | |
| 2. IMMUNO & RHEUMAT | 3 | WORKBOOK BASED |
| 3. ENDOCRINE | 3 | WORKBOOK BASED |
| 4. CVS | 3 | WORKBOOK BASED |
| 5. CNS | 3 | WORKBOOK BASED |
| 6. RS | 3 | WORKBOOK BASED |
| 7. GIT | 3 | WORKBOOK BASED |
| SURGERY | 6 | WORKBOOK BASED |
| OBG | 6 | WORKBOOK BASED |
| PEDIATRICS | 4 | WORKBOOK BASED |
| DERMATOLOGY | 2 | WORKBOOK BASED |
| ANAESTHESIA | 2 | WORKBOOK BASED |
| RADIOLOGY | 3 | WORKBOOK BASED |
| PSYCHIATRY | 2 | WORKBOOK BASED |
| ORTHOPEDICS | 2 | WORKBOOK BASED |
| | 85 | |
ADRPLEXUS REGULAR
COURSE FEATURES

Medicine – 21 DAYS
Total No of Classes : 85 Days
Maximum Classes Gives you Perfect Notes for Easy Revision

First Centre to Introduce
Workbook based Coaching in INDIA. ADrPLEXUS Believes in Giving CRISP NOTES for EASY REVISION. ONE SUBJECT–ONE BOOK is OUR SUCCESS FORMULA for REVISION

Rated as 4.8 and Above in Playstore and 4.2 Above in IOS

UNIQUE Concept Introduced by ADrPlexus – Real TIME FEEDBACK with REAL TIME COMPETITION among PEERS

You will get a PERFECT Microplanning STRATEGY

ADrPLEXUS Has incorporated NMC-CBME GUIDELINES OUTCOMES in making the WORKBOOKS

Recorded TEST and DISCUSSION is PART OF ADrPLEXUS REGULAR COURSE PROGRAM

OTHER FACE TO FACE
COACHING INSTITUTIONS
Medicine – less than 10 days
Total No of Classes :
Less than 60 Days
No Subject Wise Workbooks Available You will be taking Notes in separate Books. Handouts will not match faculty notes. Two revision materials will make revision difficult
Most Competition App Reviews are less than 3.5
Additional fees in most centres
WITH OUR " EYE FOR THE RIGHT DETAIL" APPROACH,
WE HAVE BEEN CHURNING OUT TOPPERS YEAR AFTER YEAR CONSISTENTLY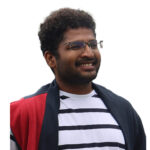 Dr Gnanavel
Madras Medicl College
INI-CET 2023 RANK –8
This is Dr gnanavel
I even don't know what to do after internship, I lost personally so much in life,just to go with the flow I joined as my friend joined ADrplexus and I'm regular with the classes and above average student in ug , so I tried to scrutinize myself wherever I fall back, thanks to leaderboards for bringing up confidence, last but not least this is a phase just to move on, everyone has their own issues,compare urself with what u done ysday and plan accordingly for tomorrow,whatever storm comes in ur way till the last minute of exam, be calm and accept it, don't complain , Rise will be near if u're patient.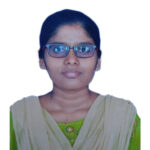 Dr Devipriya Shanmugam
Government Sivagangai Medical College
INI-CET 2023 RANK –31
I am Dr. Devipriya from Sivagangai Medical College. First and foremost, I would like to express my deep gratitude to ADrplexus. After completing my internship, I chose ADrplexus for my PG preparation, thanks to the guidance of Dr. Seran Reddy. He emphasized the prestige of institutes like AIIMS, JIPMER, and PGI, which inspired me to pursue my dream of securing a seat at AIIMS.
I consistently attended their face-to-face classes and participated in leaderboard exams. Whenever I ranked at the top in these exams, my confidence in my preparation grew. ADrplexus' workbooks were instrumental in my preparation, and I revisited them thoroughly, going through them 4-5 times before the exam. Additionally, attending the Visual Strategic Victory (VSV) revision class before the exam boosted my confidence significantly.
I am delighted to share that I successfully secured my dream branch, MD in Radio-Diagnosis, at AIIMS, Delhi. For anyone considering ADrplexus for their preparation, I wholeheartedly recommend it. ADrplexus is truly a student-friendly institute, and I believe it can help you achieve your goals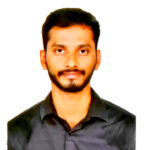 Dr Gokulsamy. A
Madras Medicl College
NEET-PG 2023 RANK – 68
First of all, I am very grateful to all the facilities and technical team of Adr Plexus. Without Adr, huge jump from rank 1 lakh to 68 would not be possible. Adr workbooks are very crispy and easy to revise. Attending Leaderboards everyday is the main deciding factor that made me to complete all the topics taught on that particular day and to know where I am in this competion. The support from the Adr team even after the classes got over helped me to be consistent in this preparation journey.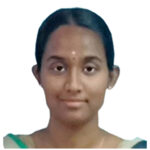 Dr Suganya Balachandran
Madras Medicl College 
NEET-PG 2022 RANK – 142
Daily modules of Leaderboard provided sufficient practice in mcq solving as well as time management. Earuly morning sessions & Rapid revision programme were of great help in the last few months of prep. Workbooks with the important pics & enough space helped us customize our own notes Beyond studies, Adr faculties helped us through the tough times of setback & postponements with the timely sessions & strategies. Heartfelt thanks to Adr.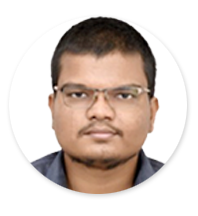 Dr Senthilnathan A
RMMCH
NEET-PG 2021 RANK – 22
Basically ADrPlexus was my primary source of preparation. And at the end of every class, subject wise tests were conducted. Initially I didn't give much importance during my 1st attempt and later I realised ADrPlexus mock tests are one of the game changers and I gave as many GTS as possible and kept on improving the scores with the help of workbook notes given by ADrPlexus.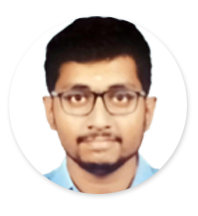 Dr Sai Charan
ESIC MC & PIMS & R
NEET-PG 2020 RANK – 98
Hi I am Sai Charan from ESIC Medical College KK Nagar Chennai and I Joined ADrPlexus regular course in 2019 and secured score of 921 and Rank of 98 . . ADrPlexus Interactive classes made my preparation smooth and easy . Engaging Clinical Subjects and effective workbook based sessions made our revision very easy. Entire subject was compiled in a very nutshell in the form of workbooks. I recommend ADrPlexus regular courses to all my juniors.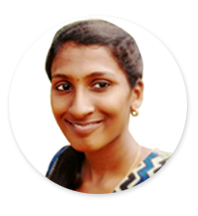 Dr Rupini
Madurai Medical College
NEET -PG 2019 Rank – 9
ADr has played a pivotal role in my preparation. with just one month for revision I did not have much hopes of achieving a good rank in may exams. But the classes here are so excellent. The faculty here not only teach us concepts but mnemonics & also make it a point to revise volatile points. This made the Preparation much easier. There were so many questions in the exam that were directly from the notes. I thank all the faculties of ADr for helping me achieve my goal.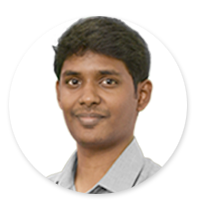 Dr Praveen Kumar
Stanley Medical College
NEET-PG 2018 RANK – 40
A very friendly place to get ourselves prepared for the NEET race. The faculty, the perfect scheduling of classes, highly useful test series makes ADrPlexus one of the best places for the preparation. Dr.Arunkumar sir is more of a friend, who keeps us motivated all the time. NEET can be considered as a sprint as well as a marathon.
We have to be fast and consistent at the same time. And that's what
ADrPlexus prepares us for!
Ajhay srinivas
23/04/2023
Manojkumar_M_115
22/04/2023
Reeshaaban Baskaran
02/01/2023
For Early Bird Registration Discounts and Group Offers