Dr Vimal
M.D. Pathology – CMC Vellore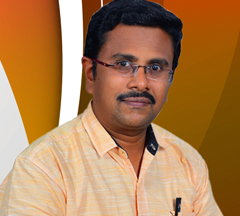 Content Rating

97%

97%

Workbook Rating

95%

95%

6 AM Medical club Session Rating

100%

100%
About
Dr. Vimal has won Gold Medal in Microbiology, Pathology, Physiology, Community Medicine, Forensic Medicine, Biochemistry and Ophthalmology. He has done his M.D. in Pathology from Christian Medical College and also has a P.G. diploma degree in F.A.I.M.E.R. Fellowship and Bioethics.
To expand his skills and knowledge, he has participated in multiple extensive training programs in Medical education, Bioethics, Pathology and more. He also has written more than 40 medical articles that can be found in National as well as International journals. Besides, he also has presented different papers and authored a book chapter at many national conferences.
He is quite passionate about teaching and has been offering classes for U.G. and P.G. students for many years. What's more? He has created a Facebook page named S.M.V.M.C.H. Quiz Club, where students can learn many things by taking part in quizzes.
Currently, he is working at Sri ManakulaVinayagar Medical College and Hospital located at Puducherry as a Professor in the Department of Pathology. Besides, he is also a reputed guest faculty for different bioethics workshops, research programs and scientific sessions. Dr. Vimal has become a great inspiration for P.G. students and has years of experience as teaching faculty of NEET PG classes.
Exclusive Faculty of ADrPLEXUS
ADrPLEXUS Forums - Doubt Sessions