Dr. Seran Reddy
MBBS MD ( Anaesthesia & Intensive Care-PGIMER Chandigarh )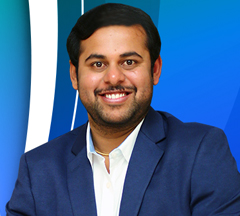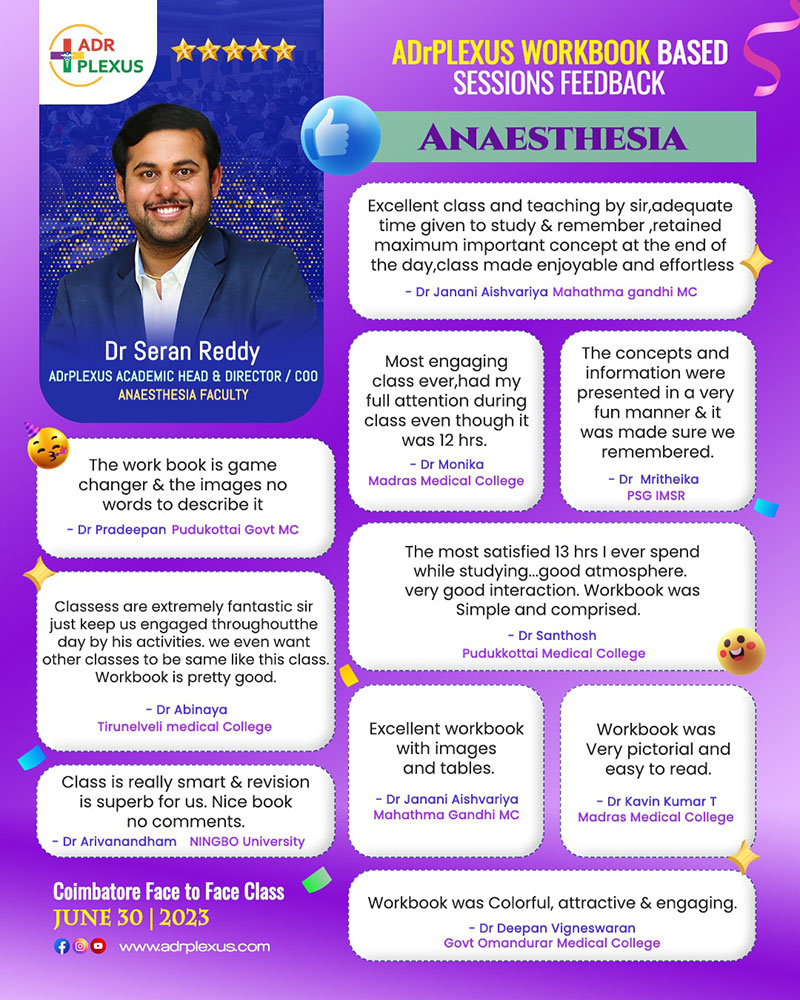 Content Rating

97%

97%

Workbook Rating

95%

95%

6 AM Medical club Session Rating

100%

100%
About
As a professional critical care consultant and a highly motivated and passionate teacher, Dr. Seran Reddy is on a mission to help all the P.G. aspirants across the country to fulfill their goals. Speaking about his education, in 2013, he received his M.B.B.S. degree from Rajiv Gandhi Institute of Medical Science, A.P. and then he completed his M.D. degree in Anesthesia and Intensive Care from P.G.I.M.E. in 2017.
He has an amazing academic record and has won many awards and medals during his professional career. Speaking about his professional experience, he has been working with ADrPLEXUS Medical Services Private Limited for the last three years. Besides, he is working as an Academic Director at Osler's Academy. On the other hand, he is also an Anesthesia and Critical Care consultant at Century Super Specialty Hospital in Hyderabad.
To help the medical industry and students, he has published around 18 research papers during his P.G., and he also has received many national and international awards for that. It may be noted that while doing his P.G., he was awarded with a gold medal for winning the prestigious ISAON GOLDCON quiz competition in 2015. Besides, in 2016, he managed to corner the prestigious ISA-Inland Fellowship award.
He always wanted to share his skills and knowledge with others who want to build a good career. And he is doing the same now. After mastering the art of teaching, Dr. Reddy is now helping students to learn Anesthesia by turning the complex topics understandable. His teaching style is quite unique, interactive and lively. For his holistic, empathetic approach and enthusiasm, the student community calls him the "Master-Mentor." Want to experience his unique teaching style? Go on and enroll in his classes online now.
Exclusive Faculty of ADrPLEXUS
ADrPLEXUS Forums - Doubt Sessions