Dr J. Magendran
Professor & Head, in the Department of Forensic Medicine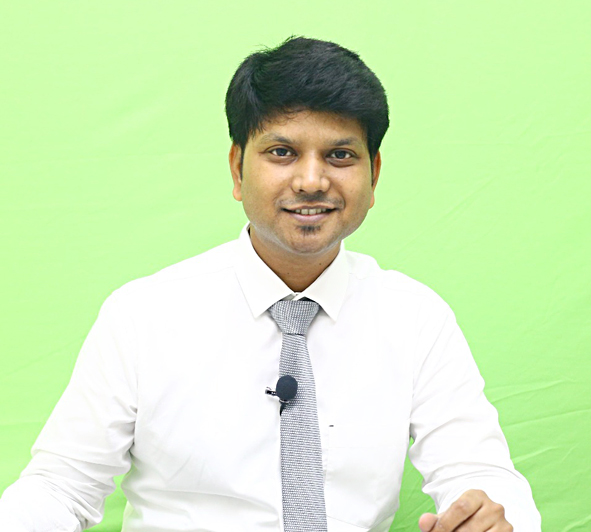 Content Rating

97%

97%

Workbook Rating

95%

95%

6 AM Medical club Session Rating

100%

100%
About
Dr J. Magendran, teacher, an author, national faculty for PG aspirants, is currently working as Professor & Head, in the Department of Forensic Medicine, Saveetha Medical College, Chennai.
He graduated from Chengalpat Medical College during the year 2008 Distinction holder in pathology, pharmocolgy, ENT & General medicine.
He went on to pursue Forensic Medicine as his field of interest in one of the most premiere institutes in India, The Institute of Forensic Medicine, Madras Medical College in the year 2011 with gold medal.
Underwent special training from the State forensic laboratory, Chennai; Institute of Mental Health, Chennai; in Analytical Toxicology from, Amritha Institute of Medical Sciences, Cochin & Completed fellowship in Diabetology, MV diabetes, Chennai.
Joined a medical college as Assistant professor in the year 2011 and is now serving saveetha medical college as Professor, in the Dept of Forensic medicine.
Guides & teaches the MBBS students, Foreign medical graduates,  preparing for the post graduate medical entrance all over India in various institutes and conducts very interesting and innovative lectures in his subject. He is attached to many premier coaching platforms in the country.
He has authored many books for the MBBS students. He has authored 6 books for PG aspirants & co-authored many books. His Forensic medicine Nothing beyond for PGMEE book is a masterpiece, famous for the innovative style and having lucid explanations. This book is considered as the gold standard for forensic medicine in the PG entrance preparation section. Apart from teaching, his other major interests include research activities and has more than 40 research publications in national and international level journals to his credit.
Exclusive Faculty of ADrPLEXUS
ADrPLEXUS Forums - Doubt Sessions