Launching our Flagship 6-Day Revision Program for NEET-PG
Visual Strategic Victory 2024 NEET-PG Program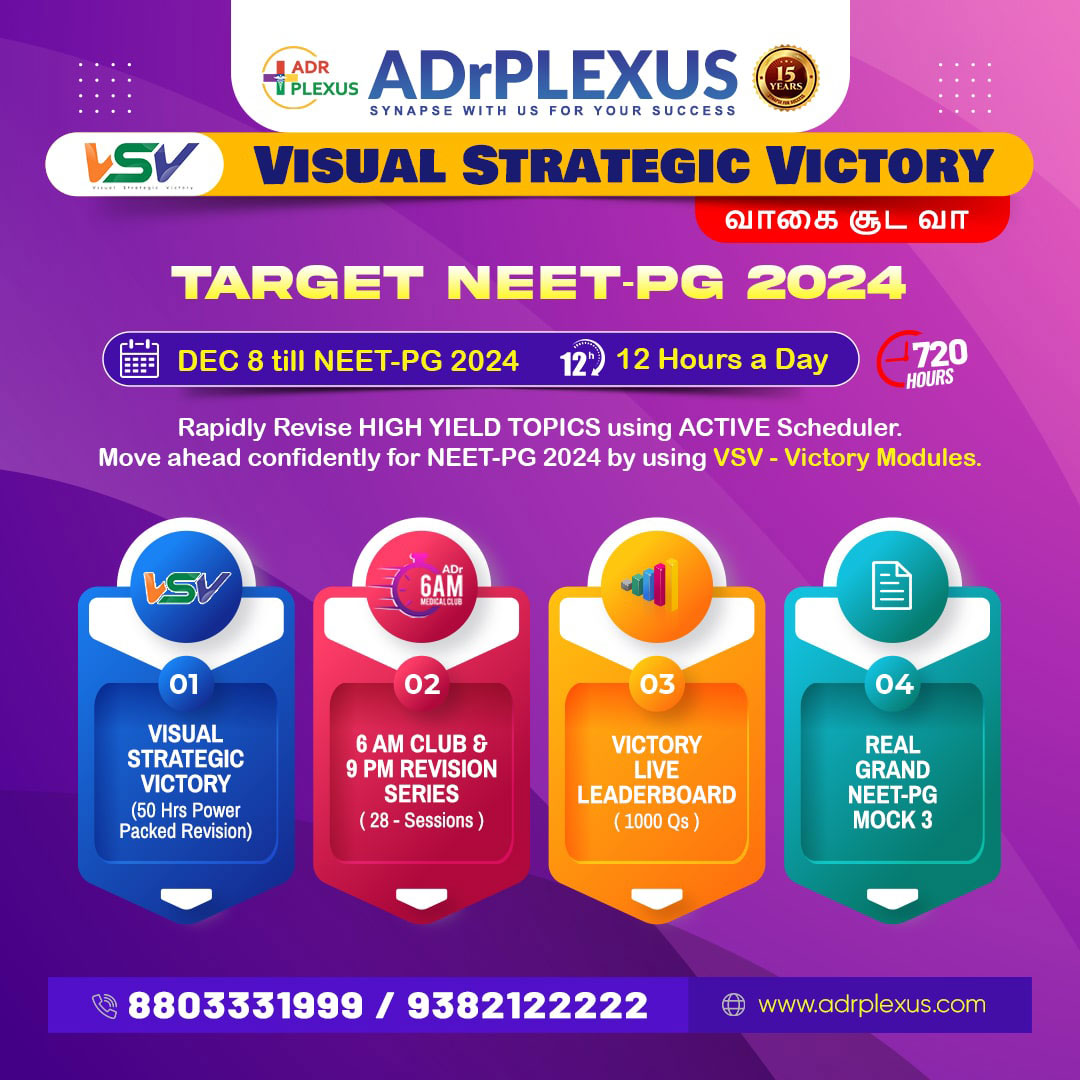 Are you preparing for NEET-PG? Need a quick, intense, and thorough revision of all the important topics? We've got you covered!
Join us from December 8 to December 13, 2023, for a comprehensive Image Based Revision Program! From 19 Subjects, we'll tackle every subject essential for your NEET-PG success.
Grab the early bird offer now and save big!
Let's ace NEET-PG together.
Expert Faculties: Learn from the best in the field.
Flexible Timing: Morning to evening sessions to fit your study routine.
Concise Materials: Choose between a digital or a hardcopy, based on your preference!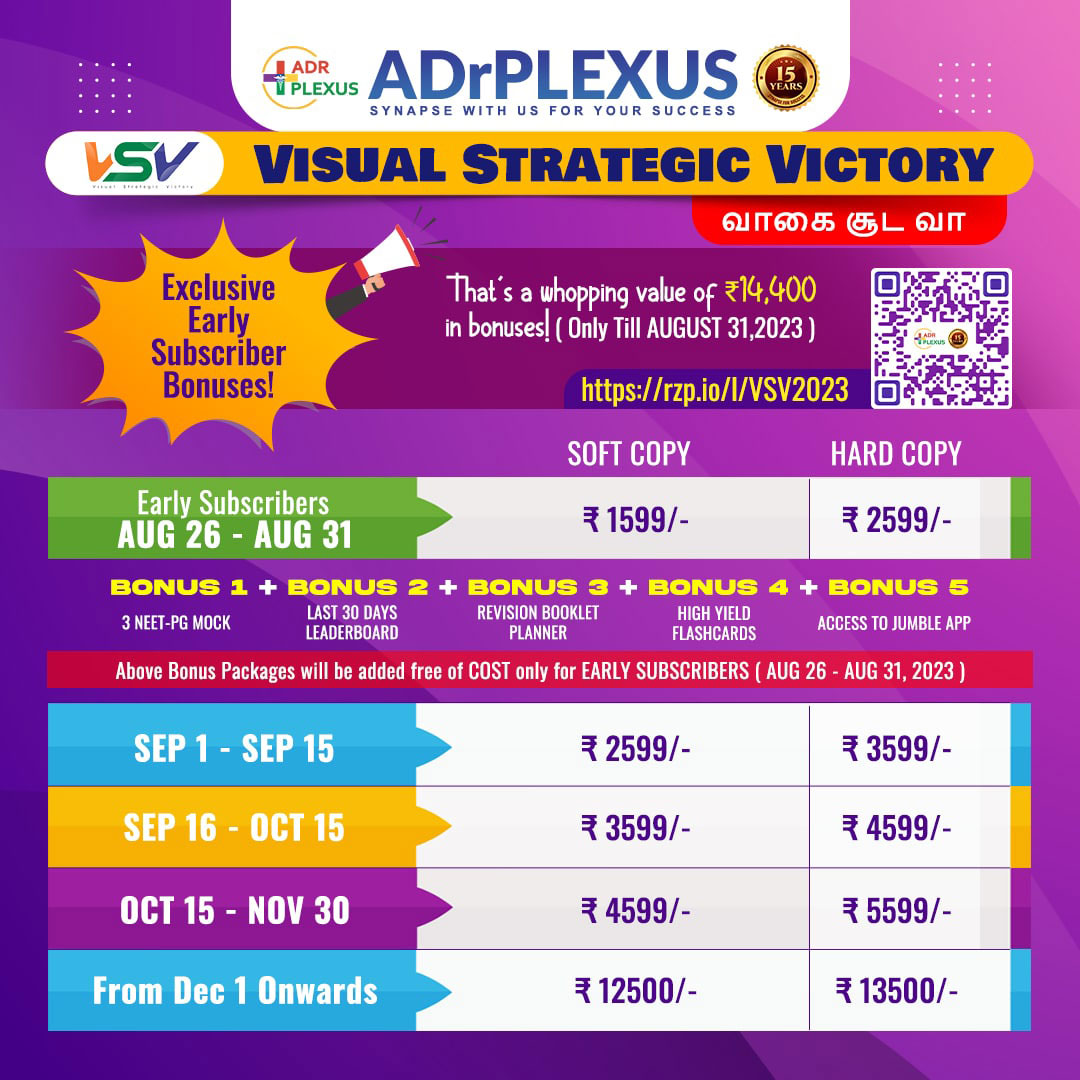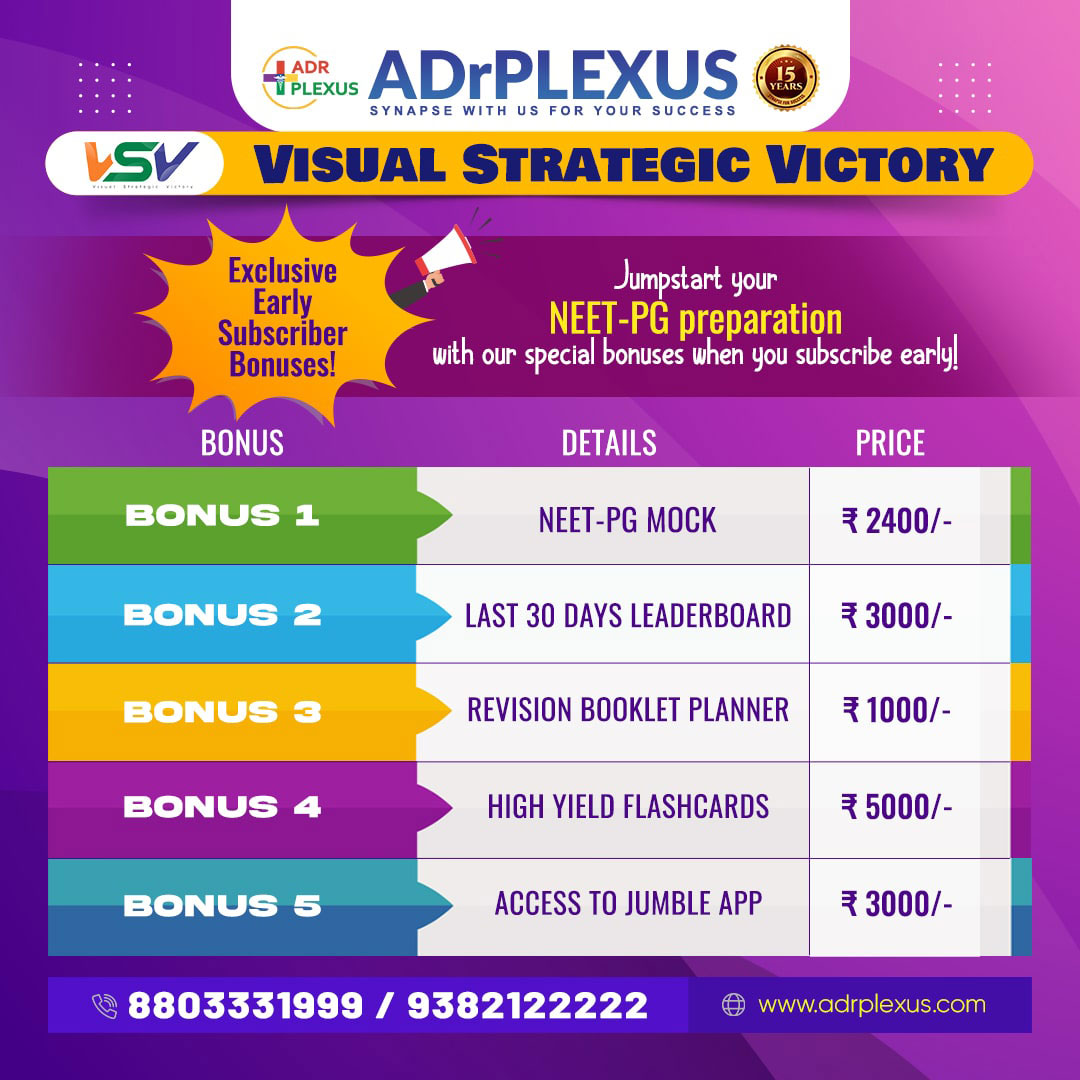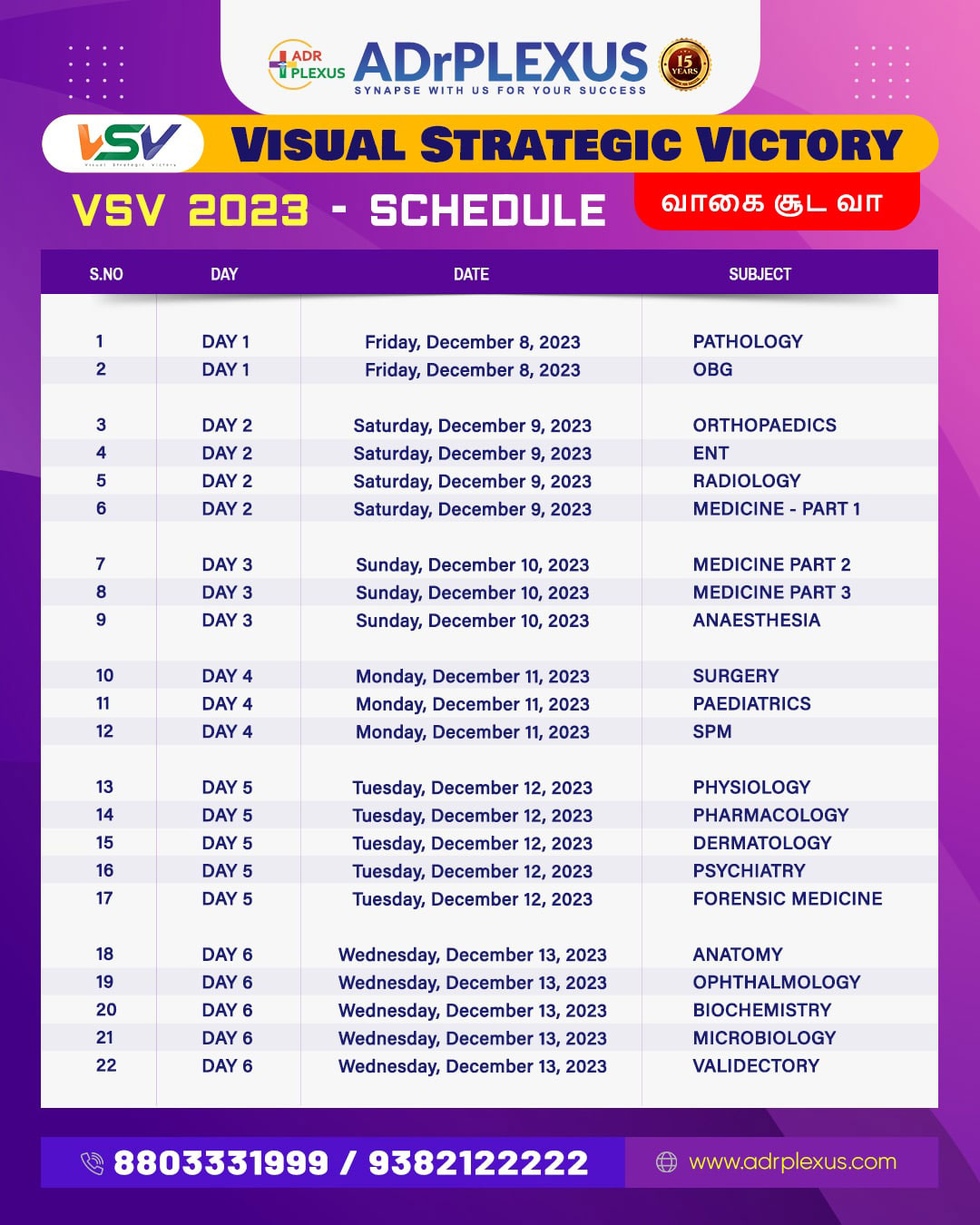 What are the modes of payment?
We don't accept cash payments. Kindly Make your fee payments only through ONLINE/NEFT/IMPS
Is the fee refundable?
No fee refund of any type will be made under any circumstances after paying the fees
What is the course validity?
Course Validity till MARCH 5th,2024 . Course Access will be provided on NOVEMBER 15,2023 . Bonus Package Course ACCESS will be given from October 15,20245.
Where do I need to provide my address for hardcopy notes?
Doctors opting for Hardcopy Notes , are requested to fill your appropriate Courier Address through a link sent from ADrPLEXUS . Date of Sending the LINK : October 1,2023
Will I receive softcopies in PDF format?
Soft Copy Notes will be added to APP on DEC 1,2023 . Please Note PDF Copies of Softcopies will not be provided . Softcopy wil be added only to ADrPLEXUS APP
Subscribe now and gain an edge in your NEET-PG journey!
Ajhay srinivas
23/04/2023
Manojkumar_M_115
22/04/2023
Reeshaaban Baskaran
02/01/2023