Description
COURSE MODULES
1. Tamil Eligibility Exam – High Yield Videos 17 Hours
2. Tamil Mock Exam – 600+ Practice MCQ's
3. Medical Practice Papers – 10
4. Most Relevant Basics – Medicine – Revision Videos: 60 Hours
5. Grand Mocks – 2 Papers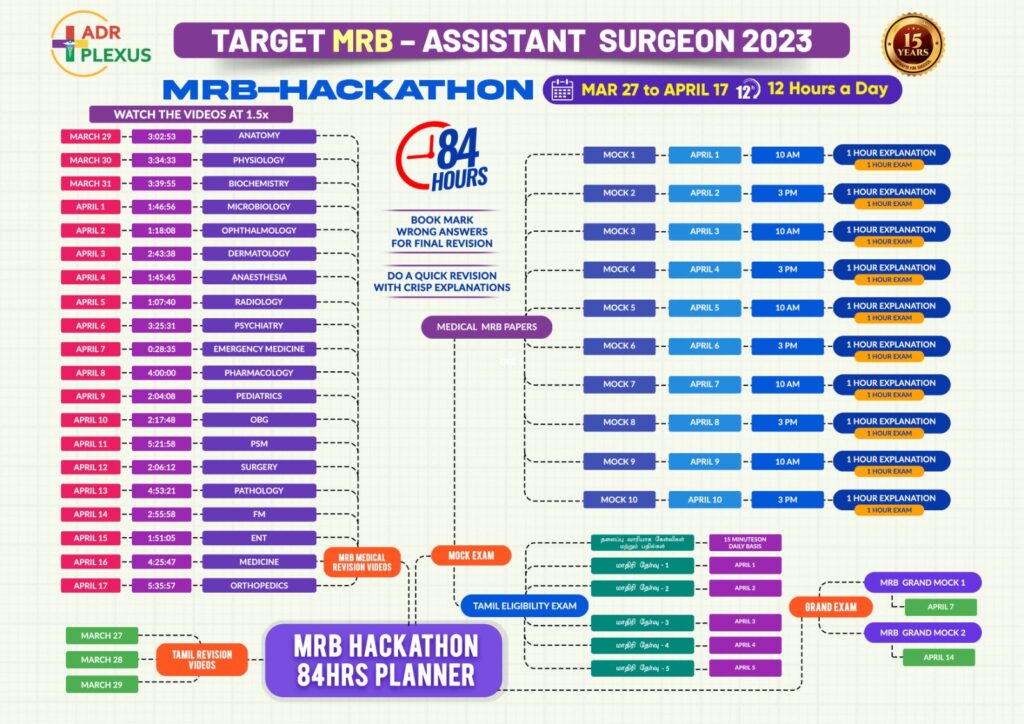 Terms & Conditions:
1. We don't accept cash payments. Kindly Make your fee payments only through ONLINE/NEFT/IMPS
2. Terms and Conditions : No fee refund of any type will be made under any circumstances after paying the fees
3. This receipt should be carefully preserved and must be produced on demand
. 4. SAC Code: 999293 Service: Commercial Training & Coaching Services
5. Course Validity till APRIL 25 ,2023 . Please note the time required to give access to the MRB course will be 48 Working hours.
You agree to share information entered on this page with ADRPLEXUS MEDICAL SERVICES PVT LTD (owner of this page) and Razorpay, adhering to applicable laws.